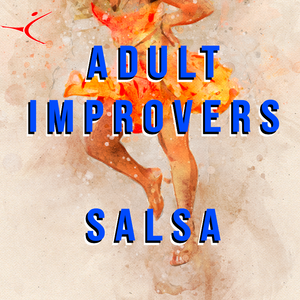 For the adult who is looking for a different kind of exercise.
New Three week Salsa Improver course
See book course menu for details

In this course we will cover the next level Salsa steps taking it further and adding more figures and style.
Thursday nights 8:30 - 9:30
Salsa is from Cuba and is a fun Latin partner dance still evolving today. There are many styles of Salsa, from Cuban, LA, Puerto Rican to New York and even circular Rueda versions. We will take you through the basics in this progressive course and have you spinning and twirling to those wonderful Latin rhythms, just like you were in Havana!
Please wear comfortable clothes suitable for dancing.
Private lessons, amateur medal exams and even ISTD teacher training Associate exams also available in this dance style.