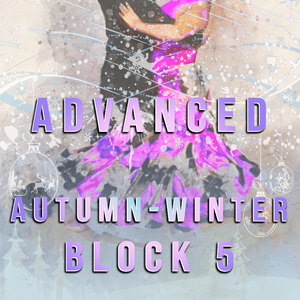 Block Five of this term. This block commencing on 21st November at 8:15pm. This is an Advanced class which takes place in the Alex Moore, Approximate level is  Silver-Gold plus.
The Christmas party on our last week of term12th Dec. 
Christmas party can be booked separately.
Following this class is a practice session which you can book separately either as a block to match this block or as individual sessions.
Thank you and keep dancing.